Family Trees sure seem daunting, don't they? Once you get past your grandparents or great-grandparents it can quickly get confusing.  Rae Anne Sauer from the Sons of the American Revolution National Headquarters in Louisville, KY has seen tons of people work to discover their family trees.  According to her it's easier than you think – and you might discover some interesting things.
If nothing else, you'll surely realize how connected we all are, so be nice to your brothers and your sisters!
Enjoy our special episode, and while your at it you can check out the list of Kids Listen Family Tree participants right here at the KidsListen.org Blog. Many Podcasts, One Theme!  Check out our friends!

---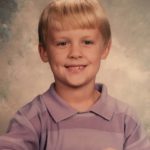 Mick Sullivan
This whole mess was my idea. I'm really in to music and I love history. I am the Manager of Youth and Family Programs at the Frazier History Museum in Louisville, KY. I've curated exhibits about Lewis and Clark and other aspects of American History. I've created countless hours of history-focused programming, and shared some great times thinking, learning, talking, and laughing about the past and future with some great people - both adults and children.