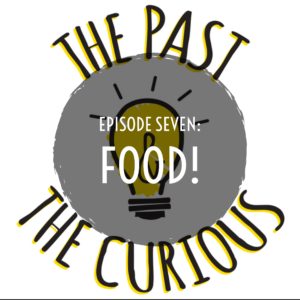 This episode is fast paced and broken into small bites! We've squeezed in THREE great stories along with a song and quiztime!
Victoria Reibel wonders, did George Crumb invent potato chips?
Jason Lawrence imagines a delicious new way to eat ice cream at the 1904 World's Fair in St. Louis.
Food Network Star, Chef Damaris Phillips joins us for a fun story about everyone's favorite red vegetable – or is it a fruit?
Chris Rodahaffer and Rob Collier join host and creator Mick Sullivan for a fun old song about chicken pie.
WARNING: You might get hungry listening to this episode.
---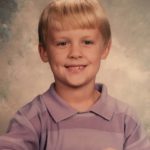 Mick Sullivan
This whole mess was my idea. I'm really in to music and I love history. I am the Manager of Youth and Family Programs at the Frazier History Museum in Louisville, KY. I've curated exhibits about Lewis and Clark and other aspects of American History. I've created countless hours of history-focused programming, and shared some great times thinking, learning, talking, and laughing about the past and future with some great people - both adults and children.