Women of Science! Join us for some 19th Century STEM stories.
Heather Funk tells you about Mary Anning and the origins of "She Sells Sea Shells." Mick Sullivan shares the story of Mary Somerville and the origin of the the word "scientist."
Both ladies did remarkable things in the science world at a time when it was uncommon for women.
In addition, Squeeze-bot plays "She Blinded Me with Science," quiz time and more.
From Kids Listen member, a History and Music Podcast for young and old alike!
---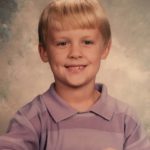 Mick Sullivan
This whole mess was my idea. I'm really in to music and I love history. I am the Manager of Youth and Family Programs at the Frazier History Museum in Louisville, KY. I've curated exhibits about Lewis and Clark, created countless hours of history-focused programming, and shared some great times thinking, learning, talking, and laughing about the past and future with some great people - both adults and children.