Our Cheesiest Episode yet!
Storyteller, writer and artist Graham Shelby reads our story about Andrew Jackson's Big Cheese and Mick Sullivan tells you about Civil War hardtack, before performing a funny song from a Civil War-era Weird Al Yankovich.
There's quiz time and more!
Thanks for listening, and check out Graham Shelby's website.
And our friends at Kids Listen!
---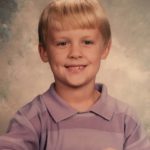 Mick Sullivan
This whole mess was my idea. I'm really in to music and I love history. I am the Manager of Youth and Family Programs at the Frazier History Museum in Louisville, KY. I've curated exhibits about Lewis and Clark, created countless hours of history-focused programming, and shared some great times thinking, learning, talking, and laughing about the past and future with some great people - both adults and children.