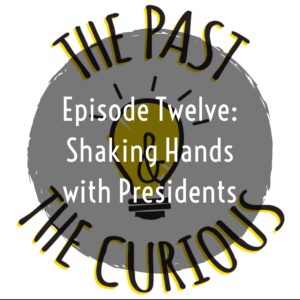 Episode 12 – HOLY COW!
Looking for Lincoln pictures? Here's a few to give you an idea of what Volk's life mask and hands look like: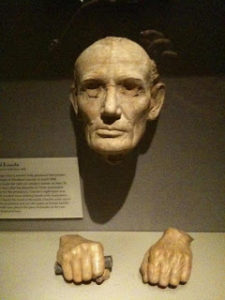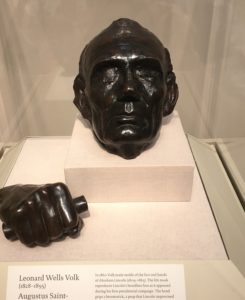 When Washington first became president, no one knew what to call him, and he certainly didn't want to shake EVERYONE'S hand. There were some growing pains in Presidential cordiality.
Later, Lincoln wishes Jefferson never started the whole "handshake thing."
Also, Quiztime and the old song "Lulu's Back in Town"
Stories written and music performed by Mick Sullivan. Also featuring the voices of Chaska and Mirabel Power (from Book Power for Kids Podcast)
---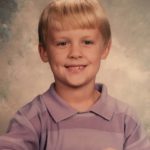 Mick Sullivan
This whole mess was my idea. I'm really in to music and I love history. I am the Manager of Youth and Family Programs at the Frazier History Museum in Louisville, KY. I've curated exhibits about Lewis and Clark and other aspects of American History. I've created countless hours of history-focused programming, and shared some great times thinking, learning, talking, and laughing about the past and future with some great people - both adults and children.