It's time for the July Kids Listen Sweep! This episode features the story of Annie Edson Taylor, who was the first person to successfully survive Niagara Falls in a barrel.
Also, how'd they even start building the first suspension bridge over Niagara? You might be surprised.
And if Cole Porter's song "Don't Fence Me In" doesn't make you feel like "Hittin' The Road," what will?
Voices: Victoria Reibel and Mick Sullivan.
All Music and Instruments: Mick Sullivan.
Bad Ideas: Mick Sullivan
Good Ideas: also, Mick Sullivan
Links to check out:
April Eight Stories and Songs – Our friend, fellow Kids Listen podcaster and musician from nearby Cincy.
Book Power for Kids – A family of talented, fun, enthusiastic readers, voice actors, and great askers-of-questions. Truly a delight.
and of course….
KIDS LISTEN! We're so proud/excited/humbled to be involved with such a great grassroots organization of likeminded people, most of whom are way smarter, more creative and capable than we.
I mean, Mars Patel won a flip-floppin'Peabody, and Tumble gets like a bajillion listens a month!
(Science gets a lot of love from podcast listeners. We want to do the same for history!)
Oh yeah! Check out the Kids Listen App!
---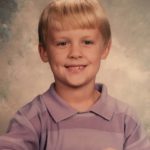 Mick Sullivan
This whole mess was my idea. I'm really in to music and I love history. I am the Manager of Youth and Family Programs at the Frazier History Museum in Louisville, KY. I've curated exhibits about Lewis and Clark, created countless hours of history-focused programming, and shared some great times thinking, learning, talking, and laughing about the past and future with some great people - both adults and children.