George Washington's frenemy Charles Lee, who you might remember from the musical, "Hamilton," gets caught in his skivvies, the guy who built the Brooklyn Bridge remembers seeing Abraham Lincoln's undies, Mick sings a song about long underwear and more.
Produced by Mick Sullivan, read by Victoria Reibel and Jason Lawrence. "Long Handle Time" song by Homer and Jethro performed by Mick Sullivan.
Leave a review on iTunes!!
Consider sponsoring us on Patreon to help us continue our efforts!
(Check out our fun thank you song to one of our contributors at the end of this episode).
---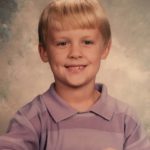 Mick Sullivan
This whole mess was my idea. I'm really in to music and I love history. I am the Manager of Youth and Family Programs at the Frazier History Museum in Louisville, KY. I've curated exhibits about Lewis and Clark, created countless hours of history-focused programming, and shared some great times thinking, learning, talking, and laughing about the past and future with some great people - both adults and children.