Founder/Fool of The Past and The Curious, Mick Sullivan is working on a collection of fun picture books based on true, humorous, and historic moments from history.
Here's a sneak peak at illustrations created by Louisville, KY artist Shae Goodlett for a book in development.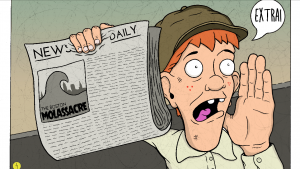 Want to help us put it out?  It's awesome and people will like it.  We promise.
Email us, or just send blank checks.